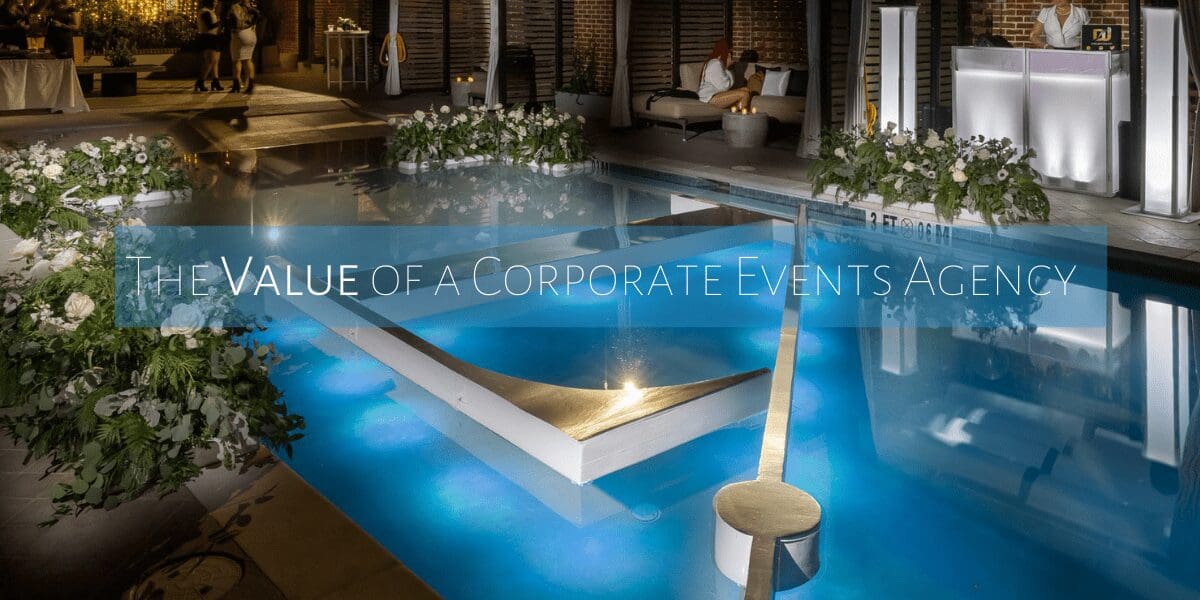 Recognizing the Value of a Corporate Events Agency
We're all in. Whatever our clients want, we believe in it. Blue Spark Event Design is a corporate events agency that leverages all our talents and resources to bring value to our clients and keep their business goals the focus of every event.
Stress-free planning
Once you hire Blue Spark, we aim to make the event process stress free for you (check out our process here). Sure, you still need to make decisions, but by hiring us, you alleviate the time and money needed to extensively research, procure and confirm elements such as venues, caterers, décor, entertainers, etc. – because those tasks become our responsibility!
This is especially beneficial if your main job description does not include event planning. Our mission is to take on the tasks related to the meeting planning so that you can focus on the primary responsibilities of your job.
More resources, more choices
Blue Spark is equipped to produce many different elements of an event or meeting, whether it's registration, venue sourcing, catering, custom décor, lighting, entertainment, or linens and centerpieces. The list can be long and varied based on each client's needs, and we're ready, willing and able to get the work done.
We offer you prequalified and excellent options for your event needs from a variety of vendors whose experience and presentation are professional and reliable. We will research and recommend event items or activities that suit your budget and your customized needs.
Current industry knowledge
Blue Spark stays on top of the latest trends by attending industry conferences when it comes to corporate events, so you don't have to worry about décor that might be outdated or audio-visual equipment that might be too old fashioned. From the newest lighting techniques or laser shows to the trendiest linen samples, we've got you covered.
Creativity
Our extensive knowledge of the different elements in the event industry can help you more effectively convey your specific message to your attendees. We use custom branding, elaborate florals, custom designed and built décor, interesting furnishings, quality entertainment, and strategically placed drape, lighting and much, much more to enhance your event environment.
If your company is looking to launch a new product or create a specific atmosphere within a ballroom, let us demonstrate our creativity and ingenuity by designing a custom event concept. Our keen knowledge of industry products and our inventiveness in arranging all the elements, lend themselves to making a priceless impression on your guests and creating a well-branded event experience.
Onsite management
Blue Spark handles all the details of the event with onsite meeting producers and management staff, who monitor guests, food, beverage, music, safety, and many other elements to ensure a successful event on every level. Even if challenges arise, our onsite team is ready to tackle all needs and concerns.
The success of an event relies on many different factors. If you don't have time to focus sharply on what needs to be done, and be done well, Blue Spark is an excellent choice to ensure success.
Wanna chat about your next event?
Main Page