We are a team of corporate event designers,
producers, organizers, negotiators and strategists.
We pride ourselves on being approachable, fun, and innovative. As your external corporate events agency, we plan, execute, and travel wherever your event needs take you, resulting in corporate events designed for your goals, your brand and your vision.
Heather Pilcher, CSEP, CMP
CEO | Executive Producer
Robyn Woodall
Consulting Producer
Meredith Fitzgerald
Assistant Producer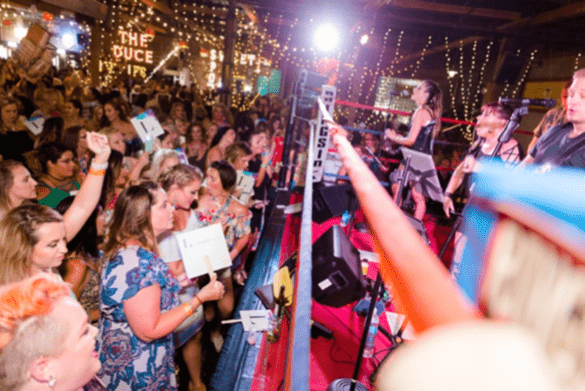 How We Do What We Do
We connect differently. You know that game of Telephone you played as a kid? That's not our game. We don't pass our clients from sales to operations. The Blue Spark producer they start with is their single point of contact throughout event planning and execution, and remains with them event, after event, after event.
Our clients love us and we love them too. We're really good at balancing sass and sophistication with humor and humility. We are a hard-working, bust-your-butt type of company. We believe this is the kind of service all clients deserve and we provide it.
We're Kind of a Big Deal
Working as a vendor for BlueSpark was a fabulous experience! Heather and her team did an excellent job communicating what was most important to their client. Their on-site representative met us at the loading dock to facilitate our registration with security and then she escorted us to the ballroom. Kindness and communication. That's BlueSpark 🙂

Stan Rosen


August 22, 2023

It was an incredible pleasure working with Heather and the rest of the Blue Spark team. Our company traveled a few states out to do lighting and audio for a corporate style Gala. It seemed like Heather and the force that were there with her have ALWAYS been in that building even though they're all over the country. Very prompt on responses leading up to this event as well as being full knowledgeable about every detail or change that needed to happen with their client...for example moving the entire location of the event. Fabulous time, 5 stars!

Rising Sun


August 21, 2023

Heather and Robyn are fantastic to work with. Communication is always professional and expeditious! Lance Warren Event CAD Technician Ormond Beach, FL

Lance Warren


August 21, 2023

It is always a pleasure to have the opportunity to work with Heather and the Blue Spark team. Their professionalism, attention to detail, and can do attitude make partnering to accomplish client goals a breeze.

Kara Fajkus


July 28, 2023

Blue Spark is a great boutique event company that can handle 25 to 2500 guest experiences. Detail oriented and hands on, they make your event a seamless experience for you and your clients.

John Fitzgerald


July 28, 2023

Matt


May 28, 2023
Awards, Designations and Memberships