We are a team of designers, producers, organizers,
negotiators and strategists.
We pride ourselves on being approachable, fun, and innovative. We act as our clients' external creative event agency that plans, executes, and travels with them wherever their event needs takes them. We understand their goals, we know their brand and we get their vision.
Heather Pilcher, CSEP, CMP
CEO | Executive Producer
Robyn Woodall
Consulting Producer
Meredith Fitzgerald
Assistant Producer
Amy Pryor
Business Development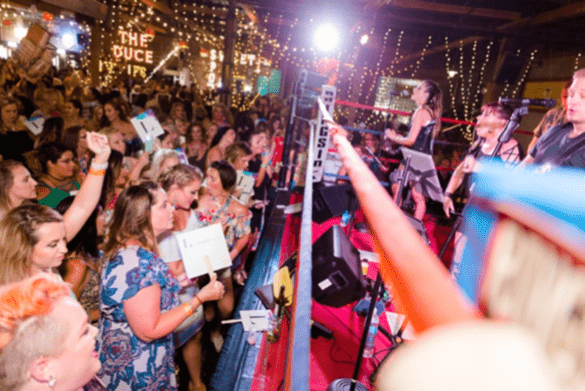 How We Do What We Do
We connect differently. You know that game of Telephone you played as a kid? That's not our game. We don't pass our clients from sales to operations. The Blue Spark producer they start with is their single point of contact throughout event planning and execution, and remains with them event, after event, after event.
Our clients love us and we love them too. We're really good at balancing sass and sophistication with humor and humility. We are a hard-working, bust-your-butt type of company. We believe this is the kind of service all clients deserve and we provide it.
We're Kind of a Big Deal
Positive: Professionalism , Quality , Responsiveness I absoutely love working with Blue Spark! They are on top of every detail and handle everything with absolute professionalism and precision. The team is extremely knowledgeable and always know how to make our crazy ideas work out.

Gary Montalvo


October 28, 2021
Awards, Designations and Memberships