Blue Spark Event Design | Conference & Meeting Planning, Destination Management and Event Design
We are a full-service event design company comprised of egoless, creative entrepreneurs. We are headquartered in Orlando, Florida and offer conference and meeting planning services, destination management for conventions, and event design for corporate special events throughout the United States. We partner and travel with our clients year after year to the convention city of their choice providing historical perspective on events and meetings to achieve our clients' ever-evolving business objective. At the forefront of the conference and event design landscape, we are helping to redefine how an event experience can ultimately change a guests' perspective.
Company Fan
By hiring us, you not only gain an expert for your team, but you also gain a company fan. We spend time learning about you and your company, so we can be an extension of your conference or event planning team. Powered by the knowledge of who you are as a company, and the purpose of your next conference or event, we can better suggest event concepts and execute services to make each element of your conference a focused success.
The Blue Spark Difference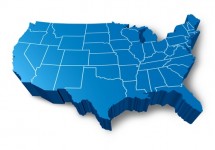 Once you are a Blue Spark Event Design client, you will no longer waste precious weeks and months sourcing, procuring and building new relationships in each convention location. From Orlando to San Diego, from Chicago to Las Vegas, we can provide top-of-the-line services in conference & meeting planning, destination management, and event design regardless of the location.
The Perfect Client
Are you the perfect client for us? Check out what we do and let us know. We want to work with clients that are perfect for us, so we can be the perfect partner for you. From one-day corporate events, to a week of destination management activities and logistics, to site selection and meeting planning, we will be your partner through it all to ensure your objectives are met. We look forward to becoming your biggest fan and your expert partner for meetings and events. Call us today to get started!