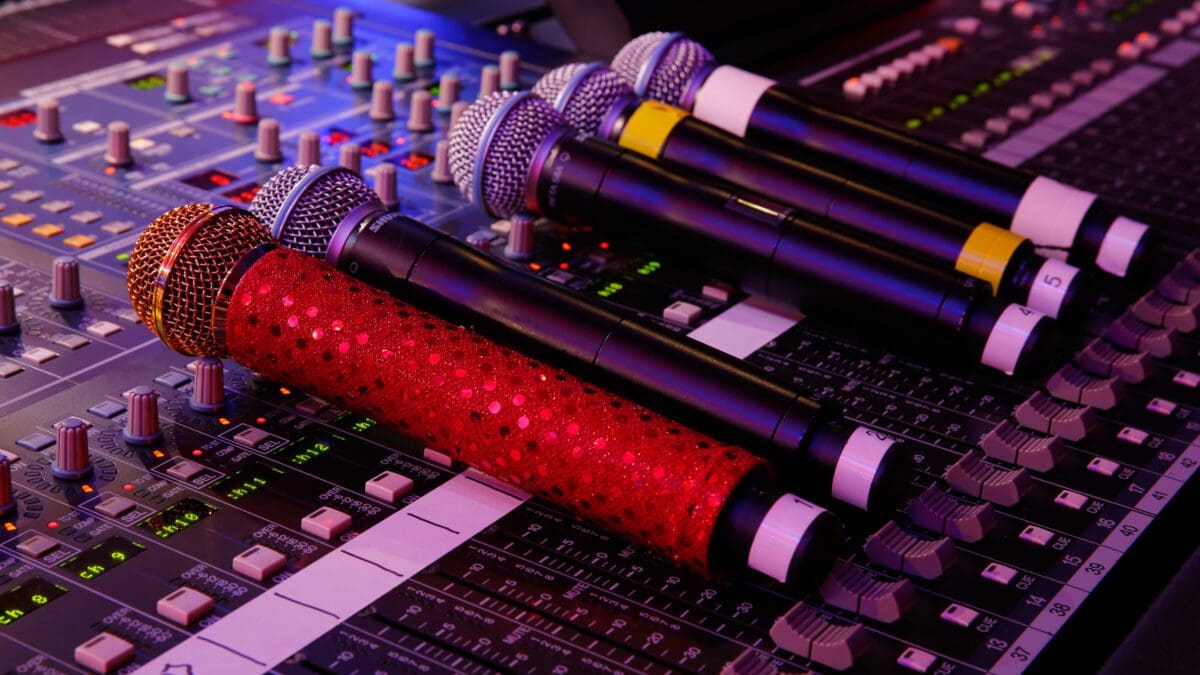 What is an Entertainment Rider? Why is it Important, and What does it Cost?
Most of us have heard of entertainment riders because famous bands or performers have requested ridiculous items, like a bowl of only green M&Ms. They do this to make sure the rider is read thoroughly and completed correctly.
But what is a rider? And why do bands or artists go to such great lengths to make sure they are fulfilled?
Definition of a Rider
A rider is an addition or amendment to a document, contract, testament, etc. In this scenario, it's an additional document that is paired with an entertainment contract. Most entertainment contracts provide the details of who, when, where and how long an artist is performing.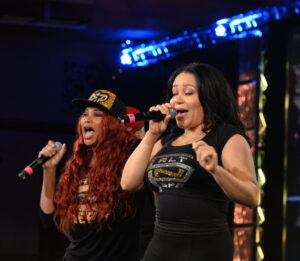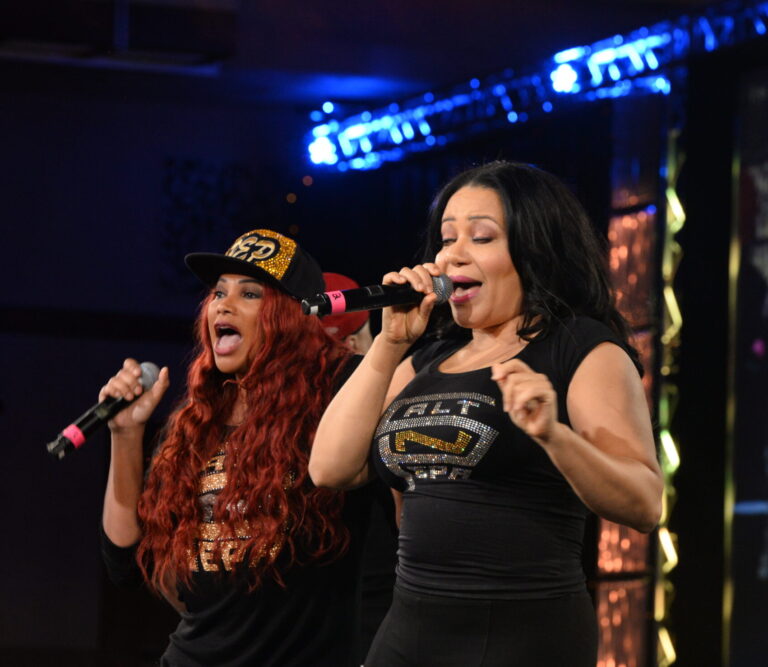 The rider is the information necessary to fulfill the artist or celebrity performance per their requirements once the contract is signed. There are technical riders that provide detailed information on sound, instruments, and equipment needed and there are hospitality riders, which can cover travel, transportation, hotel, food and beverage (don't forget allergies or needs from the artist), etc. (this is the green M&Ms side of it).
For example, you or your professional planner might hire Vanilla Ice to perform at your event, but how do you know what he requires in sound equipment or how much room he needs on stage to perform? That information is in the rider. Don't forget to review your space needs .
The requested elements in the rider can be negotiated to a certain point, but everyone wants the band or artist to sound or perform as expected, so it's up to the event producer and the artist's management to figure out what compromise is best. Many times, in a corporate setting, lighting, sound and staging is already confirmed, so what will be discussed is the enhancements to that set to make the band or artist sound the best.
The Different Types of Riders
Now that we know what a rider is, let's go into some details on the types you could encounter.

1. Technical riders
Example:
Sound System Requirements
All sound system and backline equipment must be advanced and approved by the artist's production manager. It is mandatory and exclusive for the sole use of their performance. Some equipment listed may be negotiable with prior approval. Please do not mistake equipment listed in this tech rider for a wish list.
House system:
(1) Professional quality digital console in excellent working condition to have a minimum of (48) mono and (4) stereo channels, (8) VCA groups & (10) AUXES. This digital console is designated for the artist's performance. Console listed below:
– avid profile
– (2) Summit TPA 200b tube preamps
Speaker system
Main line array – VERTEC, VDOSC, EAW, NEXO, MEYER MILO, EV, McCAULEY, ADAMSON subs are to be time align and match main speaker system by 1.5x in performance
Front, up/under balcony and perimeter fills are to be controlled @ house desk via aux or matrix with designated 1/3oct. Eq per speaker system zone
Notes and Expectations:
Dedicated Audio ONLY Clear-Com and FOH Talk-Back microphone for communications between FOH and MON position.
The artist will require a minimum of two hours for sound check prior to doors. This 2-hour period begins only after all backline gear is in position and operational on stage. All inputs must be line-checked and the FOH and Monitor systems must be fully functional and, in a show-ready state.
The artist designated Tech and engineers must have access and control over all House EQ, Delay and Crossover settings.
Monitor system:
(1) Professional quality digital console in excellent working condition to have a minimum of (48) mono and (4) stereo channels, (8) VCA groups & (24) AUXES. This digital console is designated for their performance. Console listed below:
In ear monitor (IEM) systems must be in the same frequency group!!
*** wireless IEM systems should be for the artist only! ***
(6) Total PSM 900 or Sennheiser g3s IEMs: (6) RFs
(5) Shure 425 ear bud headphones
(9) Volt/ aa Duracell pro-cell batteries to cover sound check & replace before the show
Monitors
(4) Bi-ampable single 15" wedges (JBL VRX, EAW, CLAIR, etc.)
Stereo side fills SL and SR – full-range 3-way over dual 18" sub per side, (JBL, EAW, CLAIR, etc.)
*** subs are on separate aux mix***
Wireless microphones:
All wireless microphones must be in the same frequency group. Please provide new batteries
*** Vocal microphones should be for the artist only!
(4) Shure uhf-r b58 handheld microphones (the artist + spare)
Production buy-out provision:
In the event the artist must provide any additional equipment, the purchaser agrees to reimburse artist for all rental expenses and cost of transport of the equipment prior to artist performance date in USD.

2. Hospitality riders

In terms of hospitality riders, this starts with the travel. When working with celebrity artists, you may need to provide first-class airline tickets or a private jet to get them to your corporate event. Once on the ground, transportation from the airport to your venue is normally required and at the venue, upgraded hotel rooms for their stay and a private dressing room prior to their performance.
Here's a list of common items seen on hospitality entertainment riders:
Full-length Mirrors
Tables & chairs
Good lighting for putting on makeup
Clothing racks
Iron and Ironing Board or Clothing Steamer
Private bathroom
Shower and Bath towels
Hand towels
Trash Cans
Box of Tissues
Meals: This can range from just a 'hot meal' or it can be very specific.
Example Rider:
Lunch should consist of…
one hot soup, assorted fresh baked breads and a full salad bar- must include at least 8 assorted toppings (cheese, broccoli, chickpeas, chopped egg, peppers, onion, etc) and 4 dressings. 2 side salads (chicken, tuna, egg), and a large tray of assorted cold cuts and cheeses.  2 hot entrée choices should also be served to include meat, fish and vegetarian options – with a complete selection of starch and veggie and appropriate condiments as well as full beverage service etc. Assorted fresh deserts (cookies, brownies, ice cream) and fruit.
Dinner should consist of…
one hot soup, fresh cheese board & crackers, assorted fresh baked breads and full salad bar served with variety of regular and low-fat dressings and large variety of toppings (see lunch suggestions). 1 or 2 appetizers (spring rolls, samosa, sushi, bruschetta, stuffed mushroom caps, etc.) 3 x hot choices should also be served to include meats, fish and vegetarian options and all appropriate side dishes of veggies and starches – with a complete selection of sauces and condiments. Please refresh the full beverage service etc. Also available for dinner must be a selection of homemade desserts and fresh fruit.
Other elements that can be put into riders is information related to media request, filming policy, how many meet-and-greet opportunities they will do with clients which normally include how many photographs and autographs they will allow for an event.
Why is an entertainment rider important?
Entertainment riders are a key, detailed communication tool from an artist to a conference or event producer that will make each event a success. An artist comfortable with the technical equipment provided and well cared for by providing the correct the hospitality items, creates a happy artist. And happy artists, create amazing performances.

What does it cost?
The cost of a rider is an additional cost to the artist's fee to perform. Depending on what the artist requires, it could cost nothing, or it could be tens of thousands of dollars.
In a corporate conference environment, where a stage, lighting, sound and cameras are already being provided for the meeting, an entertainment rider for a local solo performing artist could be a microphone and a stool.
However, if you want to fly in Aerosmith to perform, and they happen to be in Australia at the time, it could be multiple roundtrip first class tickets, ground travel, hotel rooms for multiple nights, food and beverage for the entire band and road crew, enhanced sound, backline for the band, etc… That list could go on forever!
So, it's important to note when exploring bands or artist's performing at your event to estimate or budget for a rider as well. It will keep artists happy; your budget will be prepared for a rider and your guests rocking the night away!
What's the strangest rider you've seen?
Email us what you've received and we'll provide some insights from our experiences with them.
Main Page