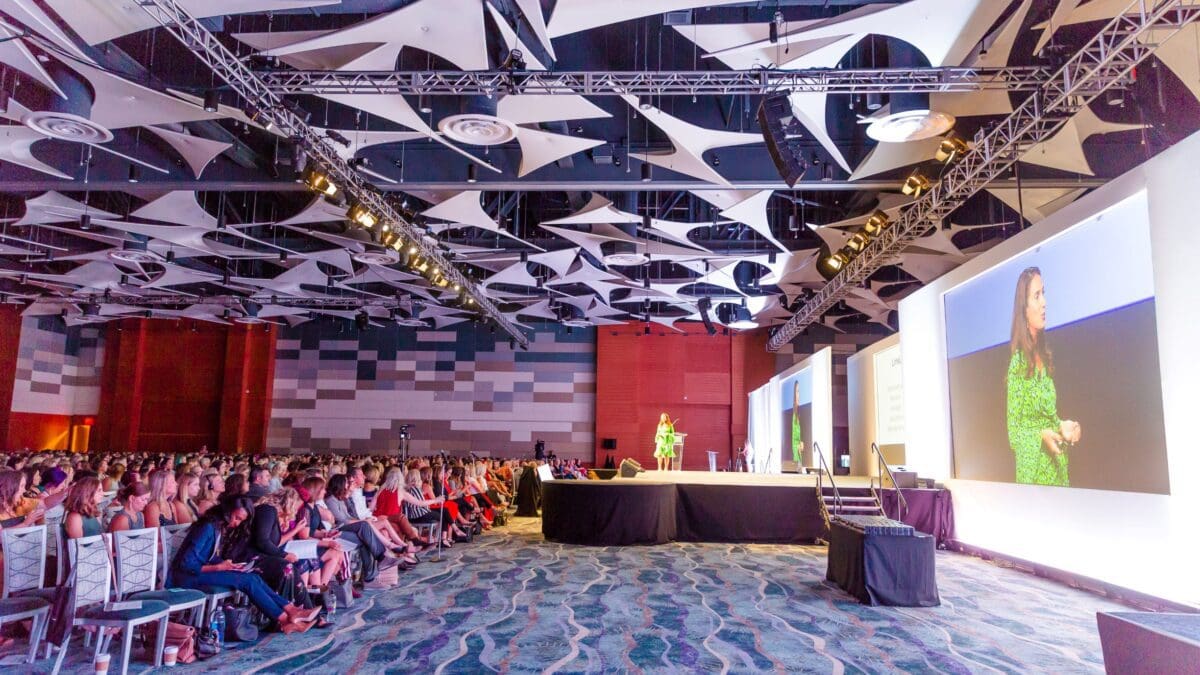 Benefits of Hiring a Professional Event Planner
Why should you hire a professional planner?
Meetings, conferences, trade shows and events are essential for a company's improvement. Utilizing these tools to enhance the corporate brand, entice customers, re-energize employees and educate attendees are all great reasons to gather. Internal corporate events keep everyone updated about what is going on in the company, they use it as a vehicle to recognize people in the company who exceed their manager's expectations, and can also discuss the company's current internal problems and possible solutions to these problems.
Companies also utilize events to connect with shareholders externally by participating and producing trade shows or corporate events to entice current and future clients to purchase more of their product or service or announce a new product all together. Whatever the purpose of your company's corporate event is, you must make sure that the event is on target and successful. One way to ensure the event's success is to hire a professional event planner. When hiring professional planners, you need to consider a few important things.
First, you have to make sure that the company is legitimate and insured. It is very easy to setup an online company that does not have a business license to operate or the insurance to cover your guests and the event. You need to be cautious if you want to avoid being scammed or find yourself in a lawsuit.
Second, you need to choose a planner who works full-time within the industry. The full-time planner is often more educated in the industry, more aware of event trends, and usually has more contacts and connections that can help your event succeed.
Third, you also need to choose someone that has event or meeting experience. Professional planners hone their event skills over time and can bring years of experience and knowledge to help facilitate your event with ease. Contacting references and discussing the planner's history with corporate event planning can help you decide if the client is a good fit for your event needs.
Finally, you need to find a planner you trust to honor and support your company's brand identity during the event or meeting. A great event that is in conflict with a company's iconic image or messaging is a brand disaster.
Below are some the benefits to hiring a professional event planner.
Stress-free planning
Once you hire a professional event planner, the event process should be stress free for you. Sure, you still need to make decisions, but by hiring an event planner you alleviate the time and money needed to endlessly research, procure, and confirm event elements such as venues, caterers, decorations, and entertainers, etc. because you can leave these tasks to the event planner. This is especially beneficial to if your main job description does not include event planning. You do not want to stretch yourself too thin by doing all the tasks needed for the planning the event while trying to maintain good quality work in your position. The planner's job is to keep you successful at your daytime job while they plan the event.
More contacts, more choices
Event planners are tasked to find many different elements of an event or meeting. From the invitation, venue, caterer, décor, lighting, entertainment, linens and centerpieces, the list can be long and varied based on the event needs. Because planners are experts in their field, they will offer you prequalified and excellent choices for your event needs at different prices from different vendors whose experience and presentation is professional and reliable. They will suggest event items or activities that suit your budget and your needs for the event.
Updated information about event planning and event elements
Once you hire an event planner, your worries that your décor will be outdated or your audio visual equipment will be too old fashioned, should be alleviated. Event planners know the latest trends when it comes to corporate events. From the newest lighting techniques or laser shows to the trendiest linen samples, your professional event planner will know what to offer you. Planners are always educating themselves on the latest and greatest products for the industry and can offer you a wide variety of offerings.
Event planners have extensive knowledge of different elements in the event industry that can help you convey a specific message to your attendees. They can utilize rental furniture, elaborate florals, custom signs, entertainment, drape, lighting and much, much more to enhance an environment. If your company is looking to launch a new product or create a specific atmosphere within a ballroom, let your event planner show you their expertise and creativity by creating a custom event concept. Their knowledge of the industry products and inventiveness in arranging the elements can make a priceless impression on your guests and create a well-branded event environment.
When you arrive at the venue, your planner will handle all the details of the event with the onsite staff and management. They will monitor guests, food, beverage, music, safety, and other elements to ensure a successful event. Even if troubles arise, the planner will take care of all needs and concerns at the location. You will not be bothered with the minute details of the event, which means that you can give your full attention to the purpose of event and your attendees.
The success of an event relies on many different factors. If you don't have time to focus sharply on what needs to be done well, a professional event planner is a great way to save time, money and ensure success.
Leave a Reply


Main Page