Success Story: Incentive Trip to Las Vegas
Client Objective:
Design, organize and execute an incentive trip to the Las Vegas including hotel negotiation and contracting, room management, billing, food and beverage, concierge services, onsite private restaurant events, offsite welcome reception, offsite private awards dinner, a final night dinner, Vegas shows tickets for all attendees, and onsite management.
Challenges:
Limousine Transportation Availability – Las Vegas is the town that made riding in a limousine a normal activity. Therefore, when contracting limousines for our winners, procuring limousines for each guest was tricky.
Food and Beverage Minimums – Las Vegas has a variety of high-end restaurants perfect to celebrate your guests in private spaces with famous chefs and fabulous service. However, with those private spaces, the food and beverage minimums can get elevated because the food and beverage in Las Vegas is also elevated.
Credits and guest billing – Our client wanted to treat their incentive winners by adding a room credit to each winners room so when they charged something back to their room folio, the company would take care of it. Managing the credits and the amount utilized had to be monitored daily for accuracy.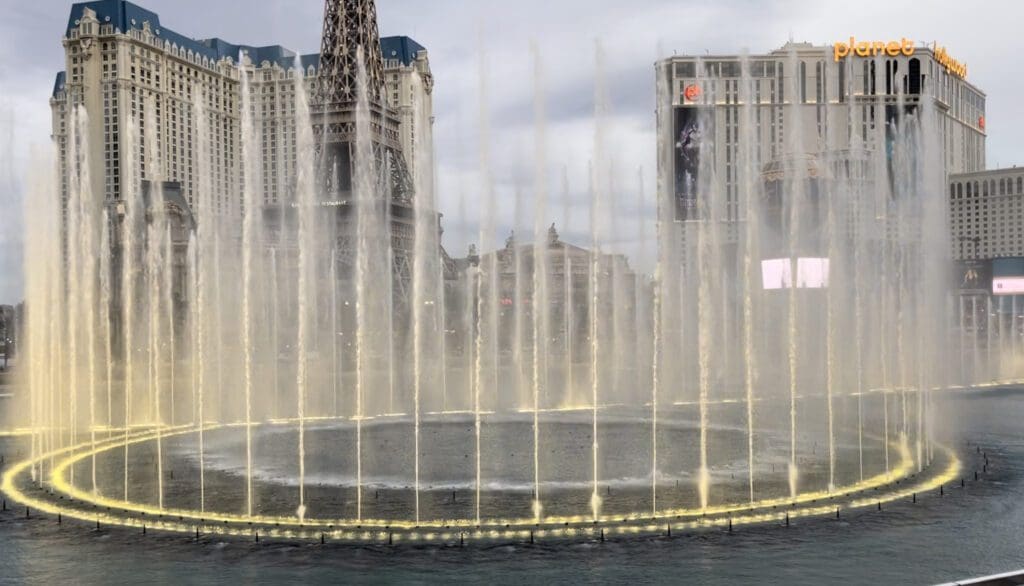 The Blue Spark Plan:
The glitz and glamour of Las Vegas, and top service for our guests was the plan for making each guests feel like a queen or king at this incentive trip.
The Bellagio Hotel & Casino was the perfect fit of an upscale property that is also centrally located for our guests to explore the Las Vegas strip. With all the winners rooms, directly over looking the Bellagio fountains, each guest had a fabulous view.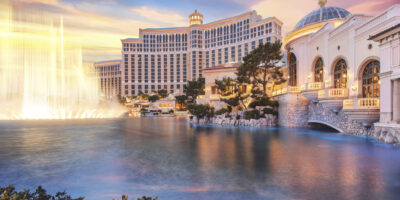 When guests first arrived in Las Vegas, many of them made it to the hotel before check in. To provide a welcoming and easy experience, we provided a hospitality suite where we could explain more about what the incentive trip agenda and offer them snacks and a champagne toast for winning the trip.
For the first evening, we designed a casual welcome reception at the Beer Park restaurant located across the street from the Bellagio. The client wanted a more casual experience with a great view of the Bellagio fountains. From sliders, to French fries, chicken wings and quesadillas, guests had a great time mingling with each other and enjoying an open bar on the first night.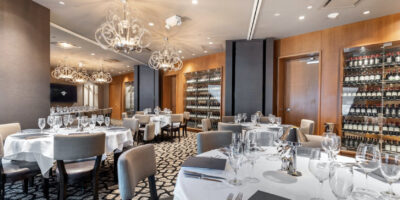 The dinner on Friday evening is always a big celebration of their guests' efforts to win the trip. For this program, the guests and their plus one were invited to dine at Mastro's Ocean Club, a fabulous steak house known for it's seafood towers and elevated service. From the first cocktail, to the awards celebrating each invited guests' win, the guests enjoyed an evening filled with elegance and celebration.
The final dinner was held on property at Lago at the patio overlooking the Bellagio fountains. The menu was filled with delicious items shared family style with tables grouped together in tables of four or eight to encourage networking.
Once the meal concluded, the guests were escorted to transportation that would take them to their respective Las Vegas shows. Each guest had the opportunity to select a show from a long list of Las Vegas favorites like O™ by Cirque du Soleil®, David Copperfield, Blue Man Group, America's Got Talent Las Vegas Live and more!
Services provided:
Airport arrivals and departures (not sure what transportation you need? Read more here)
Rooming list management for all guests, and leadership
Billing on behalf of the client
Offsite private dinners for welcome reception and awards dinner
Onsite private dining for final evening overlooking the Bellagio fountains
Procurement of Las Vegas shows for all guests
VIP amenities
Result:
This incentive trip was the perfect combination of company celebration and free-time to explore the wonders of Las Vegas. From steak dinners, to Vegas shows, to lounging by the pool and more, it was a trip that continues to inspire their employees to strive for that next level and push their company towards it's future goals.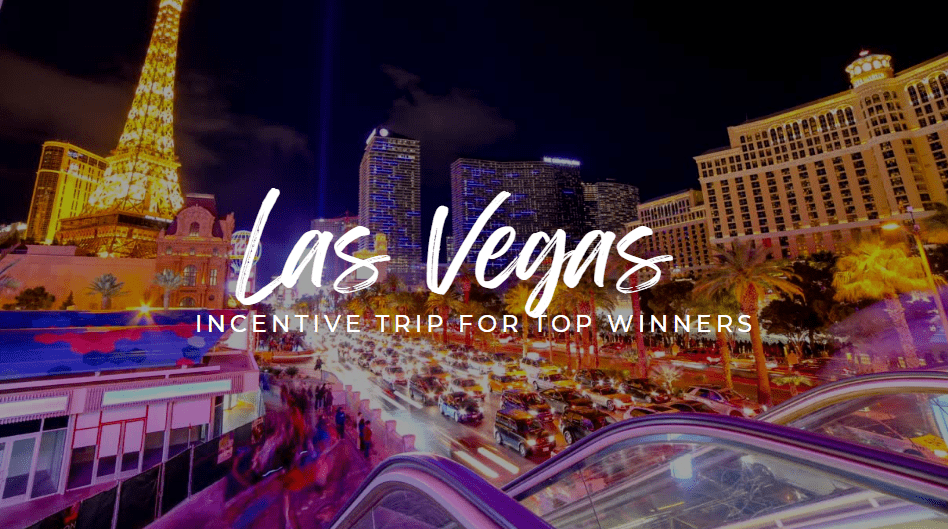 The Blue Spark Event Design Difference
Producing incentive trips in Las Vegas can be challenging. From high rollers, to entertainers, celebrities and more, the level of importance of each guest can sway access and opportunities for great service at a property. Our team does our very best to fight for each and every guest to be heard and taken care of so they feel important as well.
For example, to combat the availability of the limousine transfers, our team planned far in advance to secure a limousine for each and every guest. Communication is key when managing arrivals and utilizing our trusted partner relationships with a reputable transportation company smooths out the process.
To provide elevated and unique dining services for this group, our team did many hours of research and negotiation with local restaurants. Keeping the client's budget in mind, we designed the perfect menu utilizing every last food and beverage minimum dollar to create a fabulous menu.
Managing our guest room credits was an important task that our team monitored and updated daily. As issues came up, we were able to resolve them quickly by our team acting on behalf of the client and working with the front desk manager and our in-house rooming contact.
Main Page
Current Blogs