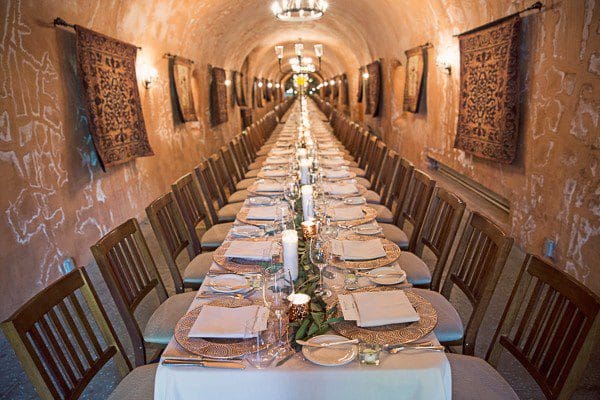 Success Story: An Incentive-style Executive Retreat, Sonoma Valley, California
The Client
An international skincare and makeup company with one internal meeting planner and a small support team who's daily tasks focused not only on events, but also social media and public relations for the entire company.
The Event Objective
Utilize a professional creative event agency to produce an incentive-style executive retreat offering multiple days of leadership training, bonding opportunities, and local and exclusive experiences in the selected destination.
The Blue Spark Plan
Our plan included researching, designing, and procuring exceptional, incentive-style options for our client that bolstered guest bonding in both training sessions as well as activities on and offsite.
Once our client selected the options that worked best, we acted as an extension of her team and expertly produced those elements, allowing her to focus on the goals of her event.
Services We Provided
Rooming list management
Meeting space management
Onsite food & beverage management
Welcome reception design and management
Onsite daily wellness activities
Design and execution of two offsite plated dinners at wineries
Onsite event management
High Points
Researched and recommended six beautiful boutique properties in the Sonoma and Napa Valley area as options for the conference hotel.
Organized and managed a site visit with the client to review hotel options, solidify design elements, and review any offsite locations for the client.
Secured and managed all audio-visual for executive retreat training needs onsite including producing floor plans, power, equipment, and double-checking load in of all equipment.
Managed all banquet event orders on behalf of the client.
Researched, procured, and managed daily onsite wellness activities including yoga, hiking, meditation, and dance class.
Modified a wellness activity on site to accommodate guest preferences.
Crafted a team bonding-centric welcome reception that included a Pictionary tournament run by the entertainment that was beautifully designed as an elegant country picnic including white linens, beautiful wildflowers, lighting, and themed décor.
Procured and branded a specialty birthday cake and confetti poppers to celebrate the business anniversary during the welcome reception.
Designed two separate and unique dining experiences at offsite wineries (Gloria Ferrer and Benziger Family Winery) including transportation, elegant plated menus, entertainment, etc. Each location offered beautiful and scenic environments for the guests to enhance their social media presence and elevated the true bonding experience of guests dinging and chatting with each other.
Secured last-minute supplemental hotel accommodations when the client's staff count unexpectedly increased and we were unable to house them at the main hotel.
Procured a private, offsite staff dinner at the conclusion of the conference so the client could celebrate their successes from the week. The dinner experience included a rustic but chic private room, a refined wine-pairing menu, and beautiful table-scape centerpieces.
End Result
The client was able to focus on the content of the meeting and the leadership messages she was trying to convey because our team handled all the research and execution of all locations, activities, and options for her executive retreat.
The feedback on the exclusive experiences at the local wineries was beyond great, as guests could not stop talking about how amazing those two events were for their teams. Plus, the number of beautiful photos they captured and published to social media was plentiful.
The client was able to confidently accommodate her internal management team whenever changes and updates to the program were made throughout the week because she knew that the Blue Spark onsite team would seamlessly implement them.
The incentive-style executive retreat was a great success because it provided the quality and intensity of leadership training the client desired and offered each guest a special experience in a beautiful location.
Client Response
This executive retreat was truly a great success! Feedback from the client, her team, and their guests showed that they all really enjoyed the unique environments we created for them. From the ease of learning in the ballroom to the unique experiences offsite, it was the perfect combination of incentive and business retreat that made this event spectacular.
The Blue Spark Event Design Difference
Blue Spark loves working with this client because she is amazing at sharing her big-picture ideas with us for her events and conferences. We are a great fit for her because we listen to her wants and needs, procure all the details needed, and then bring those ideas to life. Working together as a team, we are able to create amazing events that achieve all her company's objectives.
Are You Looking for Help with either an Incentive Trip or an Executive Retreat?
Let's Start That Conversation Today! (Fill out the form below)
Main Page