Seven Things to Do in Sint Maarten / Saint Martin on Your Incentive Trip
Here are seven awesome things to do in Sint Maarten / Saint Martin during your next incentive trip.
From outdoor adventures to water activities to shopping and more, this is a great resource that showcases why Sint Maarten is a great incentive location.
If you need more information on when to go and how to get there, click here.
Seven Things To Do in Sint Maarten / Saint Martin for Your Incentive Trip:
Watch the planes land and take off at Maho Beach
Zipline from one of the highest points on the island
Explore ecotourism on the island
Visit Loterie Farm for ziplining, relaxing at their private pool, and dining
Enjoy fine dining in Grand Case
Shop at Marigot Market, Front Street, Maho Village, Old Street in Philipsburg and more!
Get in the water! There are tons of watersports options
#1: Watch Planes Land and Take Off at Maho Beach
This activity put Sint Maarten on the map, from tour groups, to cruise lines, to incentive trips and tourists alike, everyone enjoys the propulsion from the planes as they fly overhead and land on the runway.
Flights in Princess Juliana International (SXM) normally land between 9am and 5pm, so if you're looking to claim your spot on Maho Beach either on the sand or in the water, get there early. There's a crowd every day enjoying the show!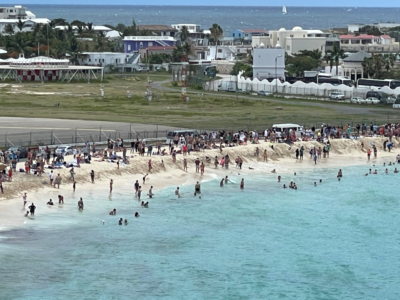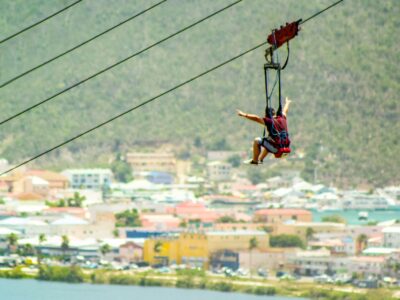 #2: Zipline from One of the Highest Points on the Island
If your group has a taste for adventure, don't miss out on the Flying Dutchman Zipline! Your guests will get 360-degree views of the island and enjoy the thrill of zipping through the air towards the island.
For those who prefer a less adventurous option, try the Sky Explorer. Similar to a sky lift, it has a secure seat with railing to help your guests feel more comfortable as they view the magical island from above.
#3: Explore Ecotourism on the Island
Ecotours offer guests the chance to explore and experience the island's biodiversity and natural resources.
From horseback riding and bird tours, to kayak lagoon tours, hiking, and even jeep tours, there are many options for guests to explore the nature of the island and learn more about Sint Maarten.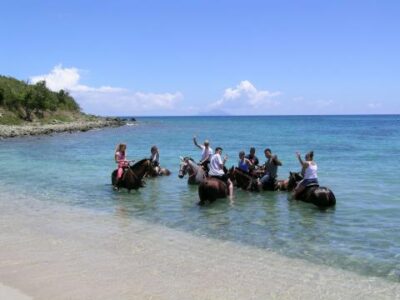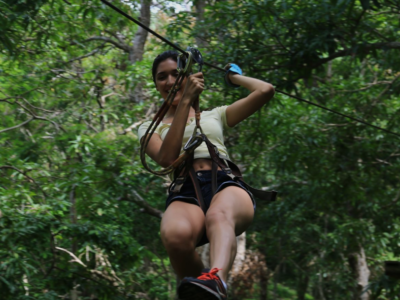 #4: Visit Loterie Farm for Ziplining, Relaxing at their Private Pool, and Dining
Loterie Farm is an oasis of luxury in the middle of the island that offers enjoyable activities for everyone: relax at the jungle pool, hike the area, zipline or enjoy the kid's zone.
***
For those guests who want to zipline, but might be in a demographic that needs a little more hand-holding, this is the perfect fit. Your group can zipline when they arrive and end the day relaxing by the pool.
***
#5: Enjoy Fine Dining at Grand Case
Located on the French side of the island, Grand Case offers a beautiful little town center filled with dining options from casual to fine dining.
For your incentive trip, why not try a dine-around? Or a full restaurant buyout? Beautiful views and exquisite meals are a great memory for your guests to share.
Here's a quick list of top fine dining restaurants to try with your group: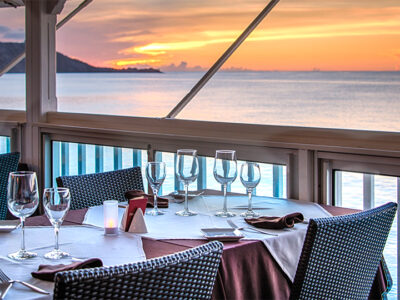 ***
On our recent site visit to Saint Martin, we had the opportunity to dine at Ocean 82 and we can attest to its spectacular food and flawless service. The view of the sunset was the cherry on top!
***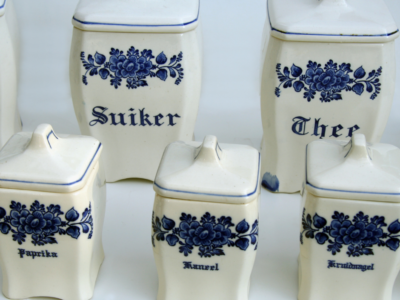 #4: Shop at Marigot Market, Front Street, Maho Village, Old Street in Philipsburg and More!
From diamonds to local artisan items to designer clothing, Saint Martin has a wide variety of shopping to offer your group.
For your incentive trip, charter transportation that can loop from your hotel to the market so your guests have the flexibility of returning to the hotel when they're ready.
Some unique items to take home:
Handmade Dutch Porcelain (only available on Sint Maarten and in the Netherlands)
Guavaberry Hot Sauce (these grow on the island)
Caribbean Spices
#5: Get in the Water
There are many fun water activities available on Saint Martin. From beautiful spots to snorkel and scuba dive, kayaking through mangroves or setting sail on a chartered boat, there is something for everyone.
Take your group on a catamaran tour and enjoy multiple spots throughout the day.
Great snorkeling or scuba diving spots:
Pinel Island
Dawn Beach
Cupecoy Beach
Mullet Bay
Orient Bay Islands
Creole Rock
Baie Rouge and David's Hole
Little Bay Beach
Simpson Bay
Kayak spots:
Green Caye
Galion Bay
Grand Case
Pinel Island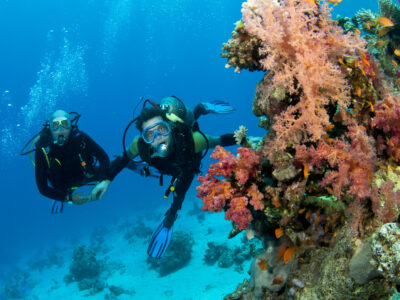 ***
Don't forget to reapply sunscreen when you're snorkeling. Your back will burn quickly when you're face down in the water!
 Looking for more gift ideas? (blog coming soon!)
***
Final Thoughts
Whatever you decide to do with your group, focus on your event goals. Are you creating a vacation for top sellers and heir families? Is this a bonding trip where you're building shared memories with your team? Or is it a relaxing, elegant experience that will rejuvenate your leadership so they can tackle next year's goals?
All of these answers will help us guide you towards your next great incentive trip in Sint Maarten. If you need help, let us know!
Main Page