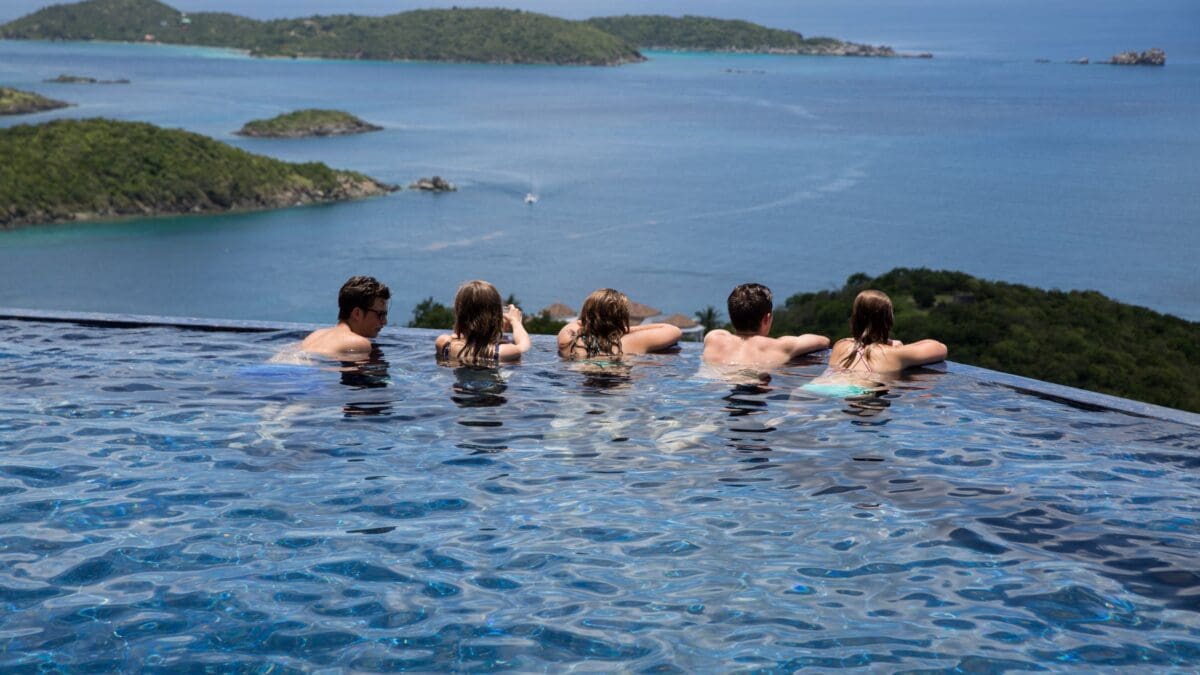 The Benefits of Incentive Trips 
We get this question all the time.  "Hello, Blue Spark!  Can you help me?  I want to plan an incentive trip to [insert amazing destination here].
Wait…(Just To Make Sure)…What Exactly Are Incentive Trips?
Incentive trips are a great idea for companies to congratulate their employees for their hard work, and is wholly considered an attractive perk for workers and partners. The trip typically lasts three to seven days, and includes opportunities for team-building, networking, and even personal travel within the destination of your choice. This concept has developed growth in many companies, since it encourages motivation year-round (as opposed to a year end bonus, gifts, etc).
OK – That Makes Sense. What Are Some Other Benefits?
Experiences are more meaningful than "things." Cash rewards and bonuses are spent on necessities and are then immediately forgotten.  Incentive trips provide a

lasting impact due to the memories made.

Quality time with your team is important. Don't underestimate the value of

being present

with your company's members/employees.  Spending time with each other in a setting that doesn't include a suit and tie

promotes

trust

and opens up the potential for open dialogue about

growing the company

.

 

Environment is inspiring.  A spark of creativity can happens much easier at a unique destination (

as opposed to

a meeting room).

Encourage sales growth. Companies with the highest customer retention and sales growth offer group travel to celebrate sales goals.

(Reference)

Heighten sales productivity. Incentive travel programs can increase effectiveness in sales by 18% and produce an ROI of up to 112%.

(Reference)
A travel incentive may seem like a "vacation" but the amount of work that can get done is tremendous!  Since this is an exciting perk for corporate companies, we need to make sure we budget correctly. 
Where Do I Even START Planning An Incentive Trip?
SO!  Here are some things to consider:
♦ Location (consider cities that would be convenient and exciting for your guests)
♦ Number of attendees
♦ Travel costs (hotel, airfare, etc.)
♦ Meeting space <–Psst…Check out our other article on this topic!
♦ Food and beverage requirements (breakfast, lunch, dinner, midnight snacks)
♦ Types of activities and excursions (consider your attendee demographic)
♦ International event insurance (if applicable)
♦ Transportation needs post-arrival
♦ Weather <–Psst…Check out our other article on this topic!
How Much Does An Incentive Trip Cost?
Typically, incentive trips that are properly-designed and well-executed average about $3,440 per person. (Reference)
This number, of course, can go up or down depending on the factors listed above.
How Do I Get My Team On Board For This?
An event professional can assist in guiding you towards a fitting plan that is finely-tailored to your companies needs, and provides return on investment in the end. Honing in on your priorities (for example: budget, experiences, location) will be a great starting point to create a proposal.
The benefits of incentive trips can truly be a game-changer for your company's growth and your company culture as a whole. (That's what we call a "win-win," folks)!
Where Do You Want to Take Your Team Next?


Main Page
Current Blogs