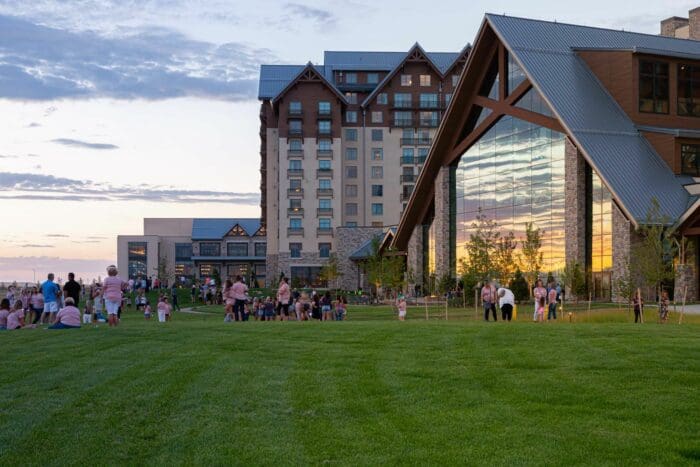 Why Hotels Might NOT Want Your Business
Say What?
You'd think hotels would always be glad to have your meeting on their property. I mean…you're bringing many people to the venue, investing in room blocks, buying food and beverage options, etc. This is a GREAT opportunity for the hotel, right?
…Right?
Well, it's a little more complicated than that.

For the hotels, the key attraction is space-to-rooms ratio. This is basically the number of attendees on a given day vs. the number of room nights available. So, when you are hosting a conference and bidding out to various hotels, and you DON'T meet their ideal ratio, several things could happen:
You may have to pay higher room rates.

You may have to pay meeting space rental fees.

There could be higher food and beverage minimums.
…and so forth.
But don't worry – it's not your fault!
Hoteliers must consider a multitude of logistics as a whole. Not only do they juggle corporate groups, social events, and tourists…but they must consider time of year, how your group might affect different departments of the hotel (catering, etc.), and more. However, if your ratio meets their desired criteria, they'll be more included to offer competitive room rates, waive room rental fees, reduce food and beverage minimums, and be amenable to requests for concessions.
So, what
can
you do if
your ratio is unappealing? Here are a few things our industry insiders say can help make your meeting more attractive:
Flexibility

– Hotels

love

a full house. If you can, be flexible with your meeting dates and pattern

s

,

because

they can plug your meeting in to fill any scheduling holes. For example, if you're looking at Orlando for a February meeting

(

peak convention season

)

consider looking at summer months instead. If your meeting date patter

n

is a Thursday/Friday/Saturday, consider a Sunday/Monday/Tuesday instead.
Keep Everything Onsite

–

H

osting a Welcome Reception, Celebration Dinner

,

or other group activity on hotel property

is always enticing to a property

. Combined with all-day beverage breaks, this not only contributes to your overall F&B

,

but also allows for shorter transition times between those activities.




Repurpose

– Get creative with the space you're already in and reuse it for more than one

activity

. Instead of requesting additional space for a meal, consider utilizing the General Session space for that purpose.

Rather than requesting a

board room for a special meeting,

use

an existing breakout room for that purpose.
Timing

– We already talked about flexibility, right? That PLUS the

volume

of your event will affect how far in advance you need to book your hotel. For example, if you have

a large number of

attendees for a multiday conference, we'd suggest booking out six months to a year in advance. Especially if you can't be flexible with the date(s). If you

can

be flexible with the month/days,

or if it's a smaller group, you have the potential of finding accommodations at a location that has an "open window" and would be thrilled to have you and your guests.
No matter what your meeting size and scope, it's wise to ask for the hotel's preferred space-to-room ratios up front so you can design your meeting to be as appealing and cost effective as possible. It's a win-win for everyone!
Looking to Book Your Next Hotel but Need Help? Great! We Can Help. Connect Below.


finding hotel conference booking event hotel host
Main Page