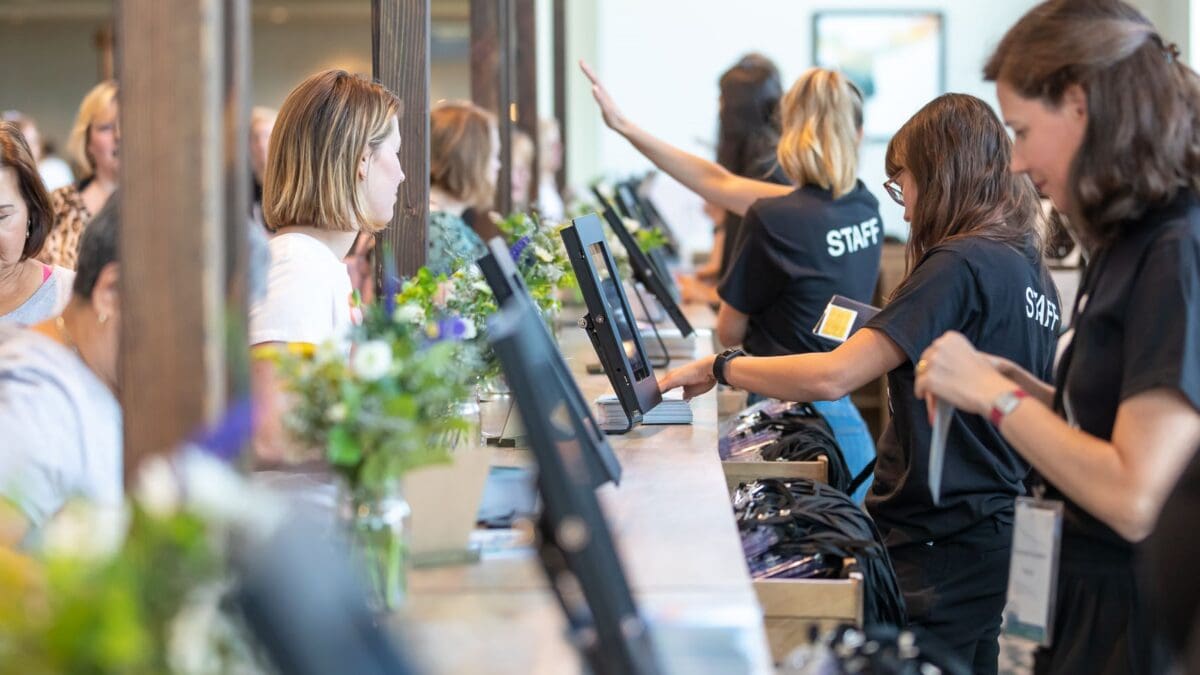 Registration: How does it work and what does it cost?
Conference registration can be a very time-consuming process, and if you've never done it before, it can be difficult to know where to start. Having a full understanding of the program and what you're trying to accomplish from the very beginning will help you identify the right platform for your program.
Some registration systems might be too involved for your conference. Other systems might not have nearly the number of customizable features you need to gather and analyze your attendees' information.
A conference planning company will know the right questions to ask to be able to plan out what you need before you need it and identify the correct platform before registration is launched, saving you a lot of time. The best registration system is one that is set-up correctly in advance.
Here are some questions we ask potential clients to get a better understanding of their event goals and what they need the system to do. You should review these before contacting a provider to assist you with registration services.
Will registration for your event be closed (invite only)?
Will you have multiple registration types (i.e. vendor, speaker, attendee, staff)
Will you allow them to modify or cancel after registering? Will there be fees associated with this?
What kind of information do you plan to collect from them?
– Basics: name, address, phone, email
– More detailed such as ADA, dietary, bringing a guest, etc.
Will you want to track hotel details through the system?
– Will you want to pair them up to save on housing hosts?
– Will you be sending out hotel confirmation numbers?
– Will you handle room upgrade requests?
Will you be hosting one event or multiple sessions?
– Are they limited to a certain number of sessions?
– What are the capacities for each session?
– Will you want to scan them into these sessions on-site?
What kind of communication will you want to send throughout the registration process?
What kind of reporting are you going to need to analyze your data?
– Basic snapshotting reports to show how many have registered canceled, attended and no-showed? Or more detailed reports where you're able to compare and analyze all registration details.
What is your vision for even registration on-site?
Will attendees require badges?
– What size?
– What information will be on them?
– Will you want to use them to access certain rooms/events/areas throughout the conference?
– Will they be pre-printed or printed on-site?
– Do you need ribbons to identify guests (VIP, Council member, Sponsor, Etc.)
Will you want to implement a mobile conference event app to bring your guests together on one platform, share information, network, and discuss conference details?
What does it cost?
Most conference planning companies charge a per person price for registration services based on the number of attendees who will be going through the registration platform. Onsite registration services are billed separately and can include elements like hourly registration staff, onsite equipment needs like badge printers, and registration supplies to help manage the check in process.
Need someone to handle all the registration details for your event or conference? We'd love to! Send us the details!


Tags In
Main Page