Hot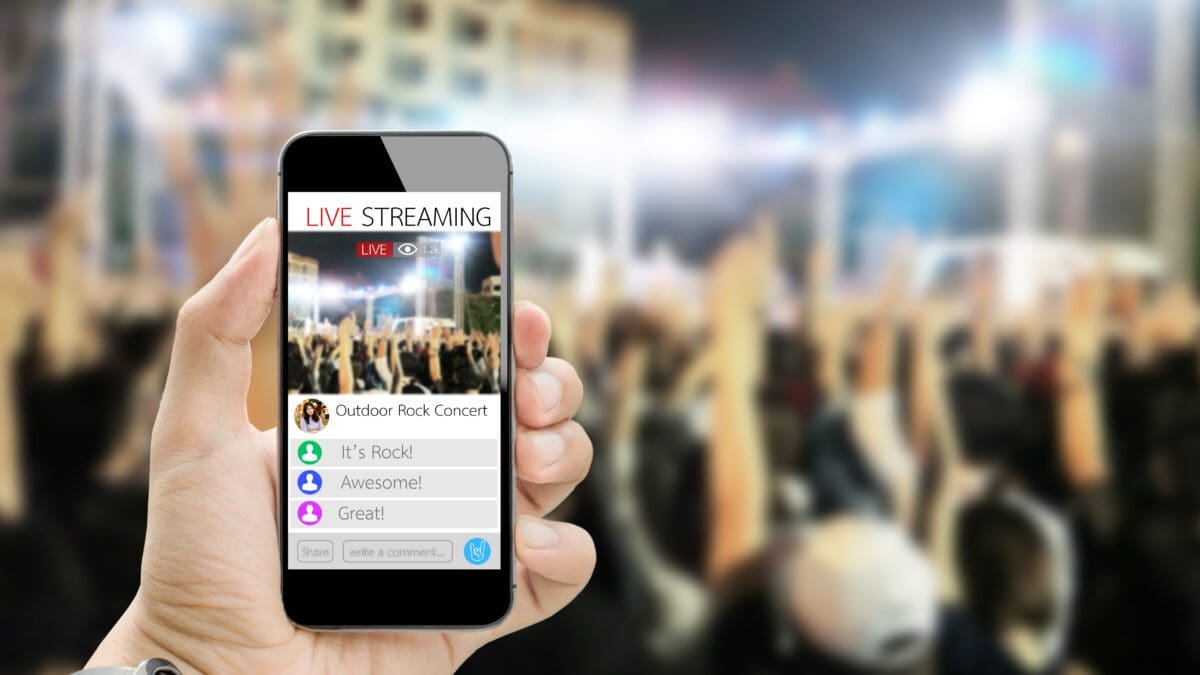 Top Virtual Platforms for Hybrid Events
The pendulum of corporate meetings and conferences has swung from in-person events to virtual events thanks to the COVID-19 pandemic. That pendulum will likely come to rest somewhere in the middle with hybrid events. Whether your event combines onsite presentations with virtual audiences, virtual presentations with onsite audiences, or anything in between, you'll need a virtual platform that provides effective ways for attendees to connect with your content and with each other.
Key considerations when evaluating any virtual platform for your hybrid event are:
Streaming Source | While many platforms include live streaming, not all of them do. For the ones that don't, you'll need a 3rd party streaming service, such as Zoom, and integrate it with your platform.
Registration Integration | Many platforms have simple built-in registration, but if you use or need a more robust registration system, you'll want a platform that can integrate 3rd party or uploaded registration data.
Mobile Event App | A single location for all event needs, resources and activities is highly desirable to keep attendees from straying from the event. If a platform does not have an event app, be sure it's a web-based program that is mobile-friendly so attendees can easily view content and features as intended.
Networking | This is one of the top reasons people participate in conferences, so select a platform that provides plenty of features, spaces, and opportunities for attendees to connect with speakers, exhibitors and each other.
Engagement | Onsite and virtual attendees want to feel like they're part of the same audience, so select a platform that promotes attendee engagement like gamification, polling, personalized agendas, and so on.
Sponsor/Exhibitor Hall | The diminished ability for sponsors and exhibitors to directly interact with conference attendees in the virtual realm is an ROI challenge. Use a platform with customizable exhibitor spaces that provides opportunities to interact directly with both onsite and virtual attendees and provide lead generation and tracking.
On-Demand Tech Support | While many platforms include 24/7 tech support, they often use a centralized service department, which can delay response time. If a platform does not offer a dedicated tech support option, consider using internal team members or a 3rd party company to provide this service.
We've reviewed dozens of virtual platforms in terms of their suitability for use with a hybrid event, and while they have many similarities, it's their differences that determine how they will support primary event goals and be worth corporate budget dollars. Below are just some of our favorites and why we like them for hybrid events. Note that all of them include:
Live streaming within the platform or external streaming integration capability
Built-in basic registration with API integration capability
Event app or mobile-friendly formatting
Group chat, polling, and Q&A
Sponsor/Exhibitor opportunities
---


Best All-in-One Platform
This all-in-one virtual platform offers a full menu of features, a mobile event app, and can be customized with brand colors and logos. It seamlessly supports both webinar or meeting session styles, as well as live and pre-recorded content. Plus, they offer the add-on option of dedicated day-of tech support, which we would never go without. The platform is highly intuitive and very easy for attendees and speakers to access and navigate.


Best Platform for Attendee Engagement
Along with the standard engagement features, we love Whova's commitment to connecting attendees. Their community board and social-wall-features provide layers of face-to-face interaction that help attendees really feel like they've participated in something that matters.


Best Platform for Networking
This is where introverts and extroverts find a level playing field! Hopin takes virtual networking to new heights with matchmaking algorithms based on robust user profiles, birds-of-a-feather rooms and 1:1 meetings. The shyest virtual attendee will have no trouble easily connecting with new and old contacts alike, and natural born sales personalities will enjoy the speed with which they can connect with so many people.

Best Platform for Virtual Reality Design
While a 3D virtual environment isn't a critical component for a hybrid event, it goes a long way to making a virtual experience look and feel like an in-person one! With a variety of 3D templates to choose from, you can create 3D spaces for your lobby, lounges, auditorium, breakout rooms, exhibit hall, and more. So whether attendees are on site or virtual, they'll delight in the life-like spaces your event offers.
---
Hybrid events involve more than just adding a virtual aspect to an in-person event. When creatively designed with specific goals in mind, hybrid events can be a practical and exciting method for achieving your event objectives in the immediate and foreseeable future.
Blue Spark can help with everything from finding the platform best suited for your event needs, to producing your event so you can focus on the content, to securing virtual and onsite entertainment, games, activities and more. We'd love to share with you our ideas for meaningful, effective and enjoyable integrated experiences. Give us a call, we're ready when you are!
Ready to Talk with One of the Blue Spark Producers about Planning Your Next Hybrid Event?


Main Page